Experiences
to

Remember
The Roadside Tavern
VIEW MORE EXPERIENCES
The Roadside Tavern is a quaint pub near the Cliffs of Moher from 1865, making it one of the oldest pubs in the Burren area. It has been in the Curtin Family since 1893. Peter Curtin, third-generation publican, was actually born in the pub.
Event Hire
Imagine celebrating your special occasion in a pub like the Roadside Tavern with just your loved ones and friends! Our pub is available for rent - for anniversaries, birthdays, christenings, weddings, but also for incentive events, gatherings of clubs and much more. Catering and drinks available in-house.
Get In Touch
Beers/Brewery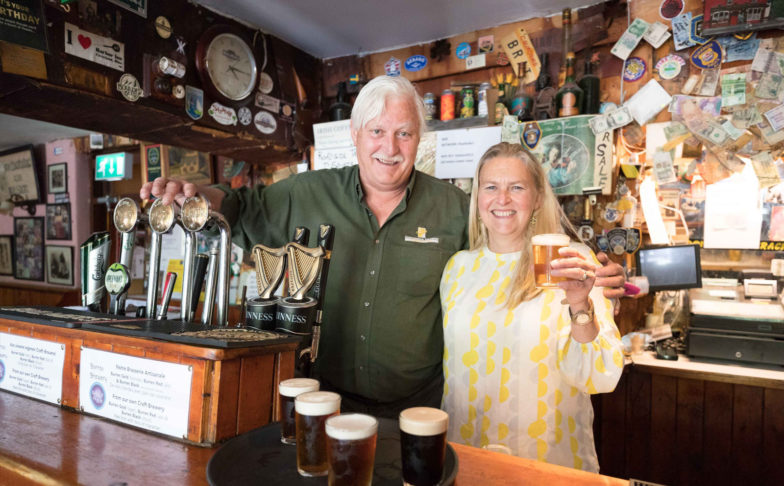 In spring 2011, Peter Curtin set up the Burren Brewery inside the Roadside Tavern. The quality of his beers was officially recognised by the Lonely Planet, when in May 2017, the travel guide published a Global Craft Beer Guide. The Burren Brewery is one of only three Irish Craft Breweries listed in the guide

The Burren Gold is a delicious, characterful lager. The Burren Red with its great red colour is a spicy, slightly sweet ale which even features...
Storytelling & Tastings: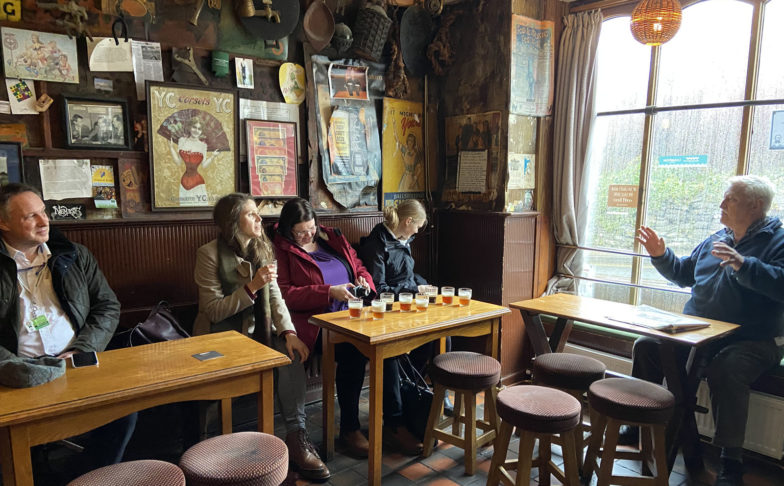 The Roadside Tavern is the place where Peter Curtin will receive people of curious minds for sessions of storytelling. And stories he has many to tell! One of the most spectacular stories is the one of his discovery that the landscape of the Burren inspired JRR Tolkien in this famous "Lord of the Rings" trilogy. But there are stories of Bram Stoker and many more to tell.

The old pub is also the place where you can taste the range of Burren Brewery beers.
Music Sessions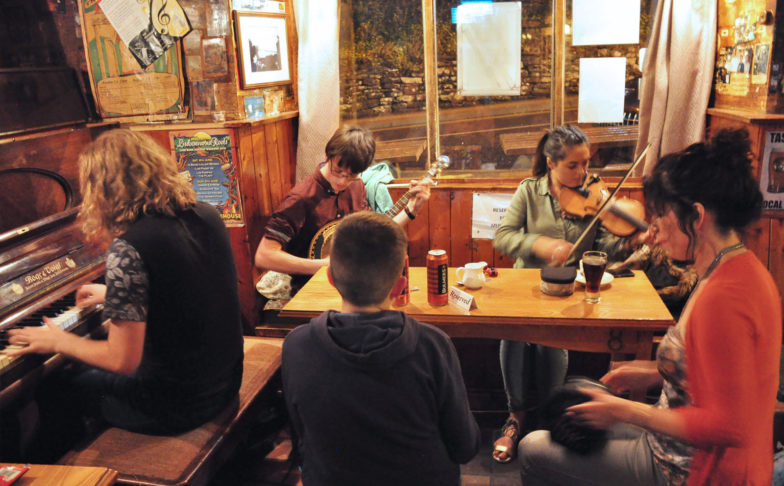 Over the decades, many famous and talented musicians have played at the Roadside Tavern, like Christy Moore, Davy Spillane, Tommy Peoples, the Fureys, Paul Dooley, Seán Tyrrell, Christy Barry, Micko Russell, Micilín Conlon, Sharon Shannon and many, many more. It has a particular draw for the musicians of the region.