Burren Smokehouse is a member of the Burren Ecotourism Network and actively collaborates with other local businesses to promote sustainable travel to the Burren with the aim to conserve the environment and improve the well-being of local people.
ECOTOURISM IN THE BURREN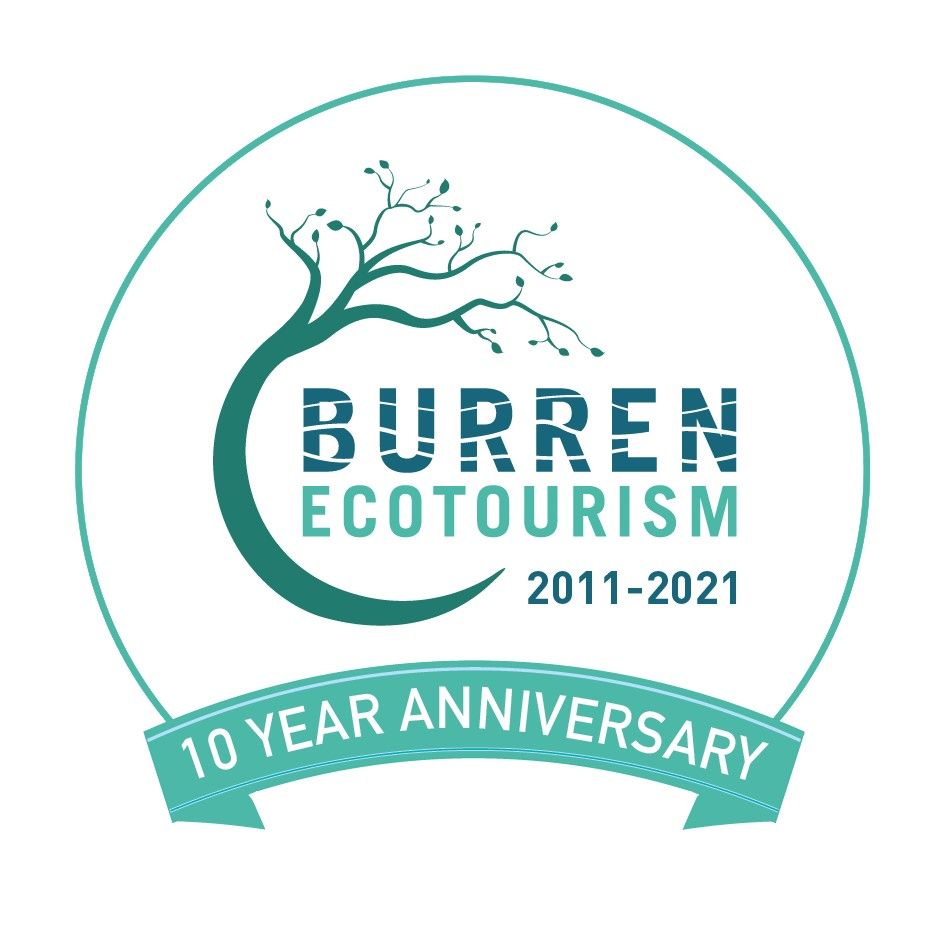 Ecotourism is defined as "responsible travel to natural areas that conserves the environment and improves the well-being of local people" (The International Ecotourism Society TIES). Ecotourism focuses on ecologically and socially responsible, nature-based tourism that fosters environmental appreciation and understanding while contributing to the local economy.
We are founder-members of the Burren Ecotourism Network (BEN). BEN is a group of tourism providers in the Burren Region who have worked together over an extended period to obtain independent ecotourism certification and to promote the Burren as a premier international ecotourism destination. We offer visitors opportunities to engage with the protected landscape of the Burren in a manner which is sustainable both in terms of the environment as well as the community.
Tourism businesses within the network are committed to local produce, conservation and the community, as well as to continuing high standards of sustainability, and offer a range of accredited, nature-based experiences. Our shared vision is that providing genuine ecotourism travel experiences in the Burren will ensure the sustainable development of its communities, environment and heritage.
When visiting us, you can expect to gain privileged insights and knowledge about the nature and culture of the Burren. You can also be assured that people involved in providing your holiday have adopted environmentally sustainable practices.
Click here for more information on Burren Ecotourism and for accommodation and activity offers on burren.ie
BENEFITS OF BURREN ECOTOURISM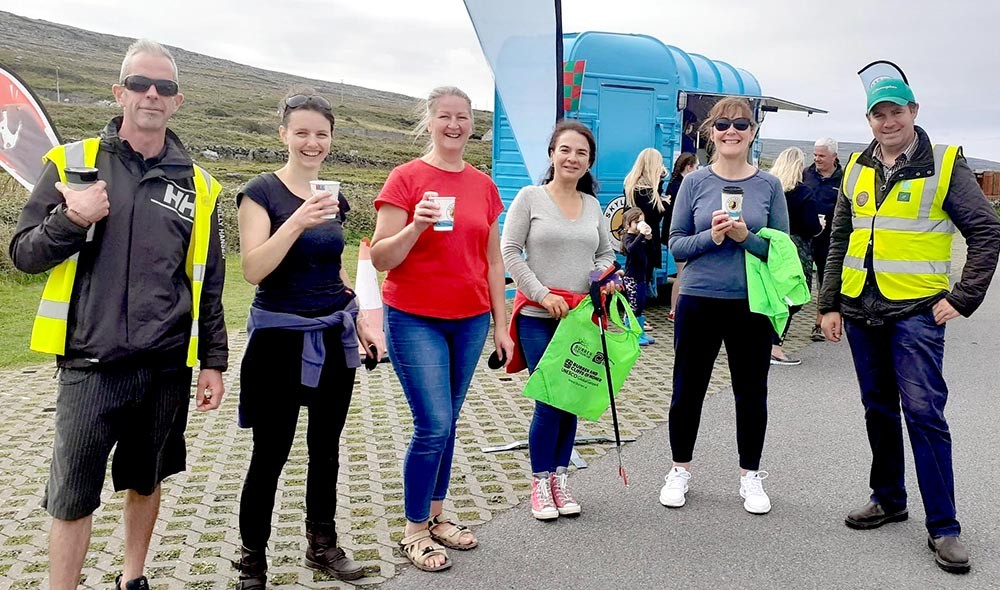 You will have the opportunity to engage with a protected and most unique landscape in a way that is sustainable both for the environment and the local community.
You can be assured that the business and experience have met a defined environmental and ecotourism standard and has subjected itself to independent scrutiny and monitoring;
You can be satisfied that the experience is genuine and authentic.
You will gain a privileged and intimate insight into the nature and culture of the Burren, engaging directly with local people, local heritage and/or local culture;
The individual personalities you meet and their local knowledge guarantee a unique and authentic experience that is truly representative of the Burren way of life, culture and heritage.
Because Burren Ecotourism providers collaborate with each other in a number of areas, visitors can rely on excellent local knowledge of other options in the Burren, and can avail of more than one ecotourism experience, even on one trip.
The environment benefits from active conservation activities e.g beach clean-ups, schools liaison, as well as the financial support and patronage of the ecotourism providers.
Sustainable travel to the Burren helps preserve the local economy and the ability of the community to live and thrive in the area.
THE BURREN SMOKEHOUSE EXPERIENCE
Learn about smoking salmon, a local and ancient food craft, in the Burren Smokehouse in Lisdoonvarna, experience our natural surroundings and learn about our local history with Peter Curtin who together with Birgitta Hedin-Curtin built the business.
This travel experience has been audited and assessed by Ecotourism Ireland, an independent certification organisation which promotes the development and maintenance of ecotourism quality standards with the aim of establishing Ireland as a world-class ecotourism destination.
ECOTOURISM IRELAND CERTIFICATION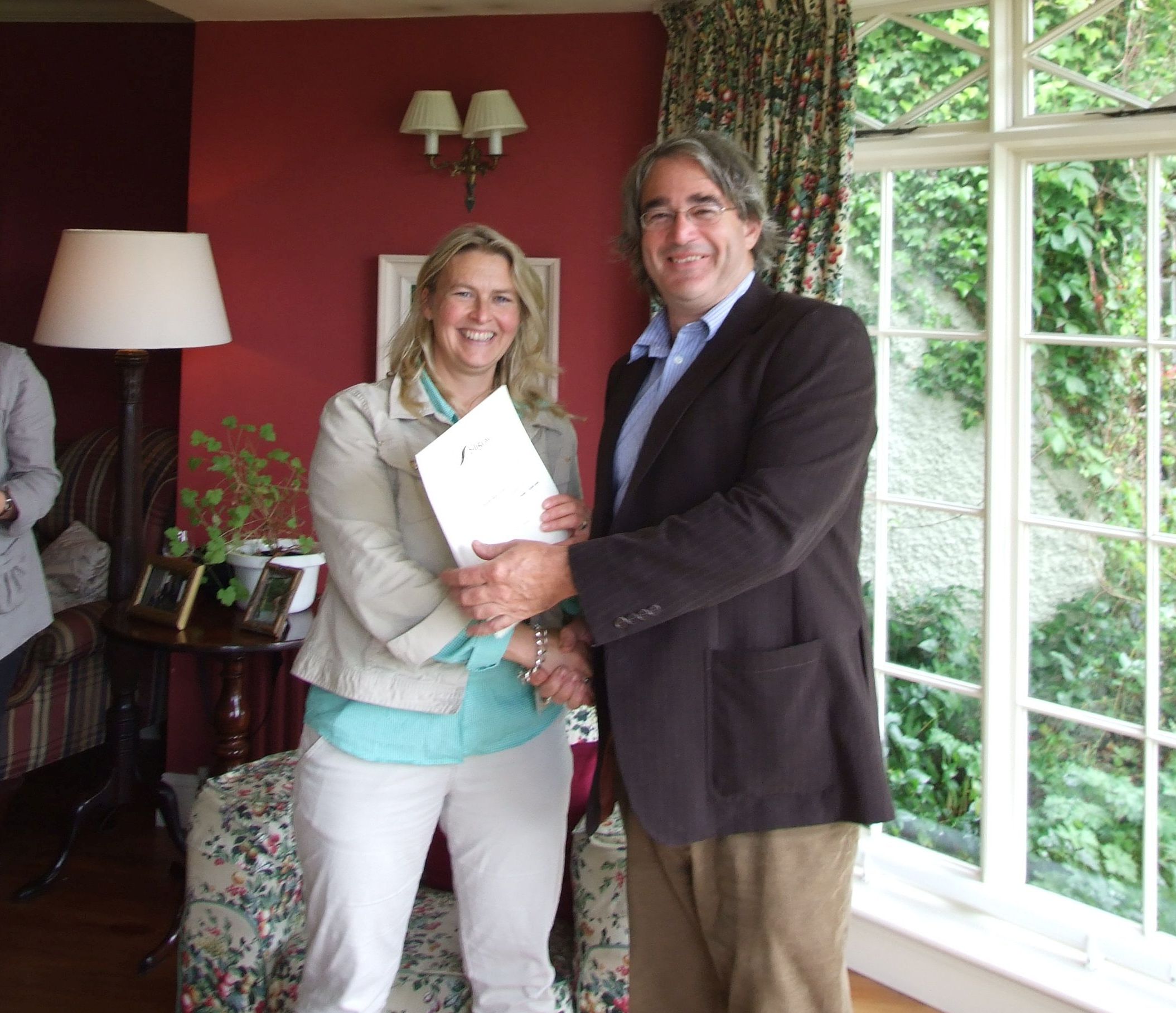 Ecotourism Ireland is an organisation set up to stimulate the development of ecotourism in Ireland. Its label is approved as the national ecotourism label and it acts as an independent certification and standards authority in Ireland. Core to ecotourism and to the Ecotourism Ireland philosophy is the concept of environmental sustainability and the label has been developed in order to ensure that the environmental impacts of certified ecotourism products are minimised. The label also encourages proactive nature conservation and the promotion of local cultural values, while at the same time developing local economies and the long term viability of ecotourism destinations. The Ecotourism Ireland label helps you to find high quality experiences and guarantees a high quality of delivery of services – it reassures you that the holiday and travel experience is the genuine article.
As members of the Burren Ecotourism Network, we subscribe to the Ecotourism Ireland philosophy (now called Sustainable Travel Ireland).
Our environmental policy/ecotourism policy underpins all of our day-to-day activities and is a cornerstone of our business philosophy.
Following an independent audit and assessment of our environmental practices and policies, our Burren Smokehouse obtained Ecotourism Ireland Gold certification in 2011.
This certification assures you of the authenticity of this travel experience and the measures taken to minimise its environmental impact. You are also assured of two principles underlying all aspects of our business:
that steps have been taken to minimise the impact of our operations on the local nature and culture
that we are actively contributing to the conservation of our local biodiversity and cultural heritage.
As a visitor, you can expect to gain privileged insights and knowledge about the Burren. You can also be assured that we have adopted environmentally sustainable practice and that we actively contribute to the conservation of our local biodiversity and cultural heritage.
For further information on Ecotourism in Ireland, visit Sustainable Travel Ireland.
ENVIRONMENTAL POLICY AND/OR ECOTOURISM POLICY
We have an Environmental Action Plan in place. We also have a dedicated Green Team consisting of members of staff and management. The Burren Smokehouse is a founder member of the Burren Ecotourism Network (BEN) since 2011.Preceding the membership of BEN, we had already created our own
environmental management statement:
We are committed to conserve Energy, reduce Waste generated and Recycle as much as possible of the raw materials that we utilise in the Burren Smokehouse. We are also committed to sustainable tourism and sustainable production and sourcing of food.
Burren Smokehouse got an Energy Audit done and follow the recommendations from that report. We have changed our electricity supplier to a company that uses renewable sources to create energy. The oak shavings we use for smoking our salmon are a side product of a wood craft company in Clare. The heating and hot water are fueled by Bio LBG to name just a few.
We are committed to care for the environment and to leave as little trace as possible.
We continually look at new, innovative ideas in our processes to reduce water and energy use.
All our fish that we smoke are 100% Irish, sourced from Clare Island in Co Mayo, Co Donegal and Co Waterford. Our salmon all have an ECO-label and ISO 14001, and all our Salmon is organically certified. We are certified with IOA (the Irish Organic Association) to produce Burren Smoked Irish Organic Salmon.
We are committed to source locally and/or organically produced raw materials and food to keep the food milage as low as possible. This helps to support and grow our local community and local economy.
The majority of our gourmet foods like cheeses, chocolate, chutneys, jam, even some wines we source are produced in Co Clare and also from all over Ireland. Our priority lies in sourcing as locally as possible.
Birgitta & Peter Curtin are Slow Food Members and believe in as well as support that movement.
We employ staff who live locally. They support the local economy and its services.
Here a video about the use of Calor's BioLPG (natural and sustainable gas), and about making small decisions that impact your future lives for the better:
LEAVE NO TRACE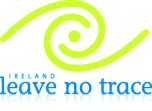 In line with our philosophy of not being a burden to the environment, we have attended training on "Leave no Trace" modules so that we can apply what we learned in our private lives and pass on our knowledge to our visitors.
HOW TO GET TO THE BURREN SMOKEHOUSE IN A SUSTAINABLE WAY:
Coming from the south:
Bus Eireann / Transport for Ireland – regional service 350 Ennis to Galway:
starting from Ennis to Lisdoonvarna via Corofin, Ennistymon, the Cliffs of Moher and Doolin (daily service)
Coming from the north:
Bus Eireann / Transport for Ireland – regional service 350 Galway to Ennis:
starting from Galway to Lisdoonvarna, via Kilcolgan, Kinvara, Ballyvaughan and Fanore (daily service)
For more information, please go to Bus Eireann.ie.
Another way of getting to us is by Clare Bus.
For more information on getting to Lisdoonvarna and the Burren from outside Ireland, please visit the Burren EcoTourism website. There you will find among others a bus hire company as well as (electric) bike hire options.